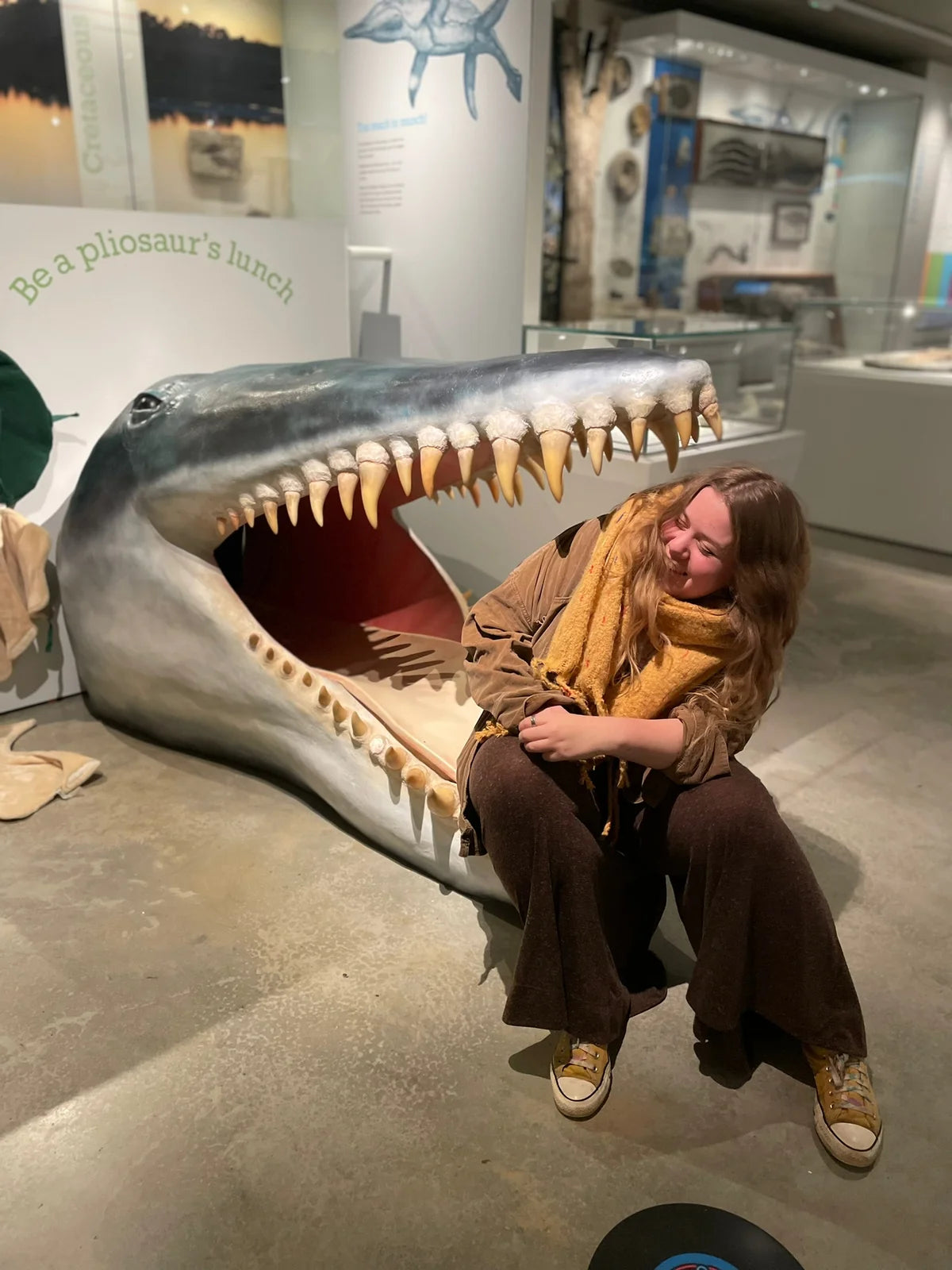 Hey, I'm Em a.k.a. the cookieraptor
I am an illustrator and palaeo artist from the UK. A lover of raptors and cookies you'll find me in my spare time illustrating, cooking or gaming. Originally from Nottingham, I am currently relocating from the Jurassic Coast in Dorset to Norwich. I love making my own pizzas, spending time on the beach and watching the original Jurassic Park on repeat. My main aim is to spread joy through dinosaurs to as many people as possible. Read a little more of the story of how The Cookieraptor came about below.
Why Dinosaurs?
I have been asked this question more times than I can count. My love of dinosaurs, and all things palaeontology, came later than it does for most. I have always had a deep connection with the natural world but dinosaurs did not really register on my radar until 2015 - when I was 18 years old.
It was summer and Jurassic World was just about to hit the cinemas and I decided that it was finally time to watch Jurassic Park. Then I watched the second, the third and was straight in the cinema the second Jurassic World came out. I became obsessed with all things Jurassic Park. So, the natural progression was to start learning about the real creatures behind the movies. I started visiting natural history museums, reading palaeontology books, watching dinosaur documentaries... the list goes on. Suddenly, dinosaurs had taken over my life. It was like a progression of small lightbulb moments that led me to creating The Cookieraptor.

I began a little Instagram account back in 2018 to celebrate my love of dinosaurs. It was just a little hobby or side project where I could create and photograph dinosaur related things that I loved. From there, after a lot of doodling, I designed my first colouring book which led me down the rabbit hole of designing and illustrating all things palaeontology.